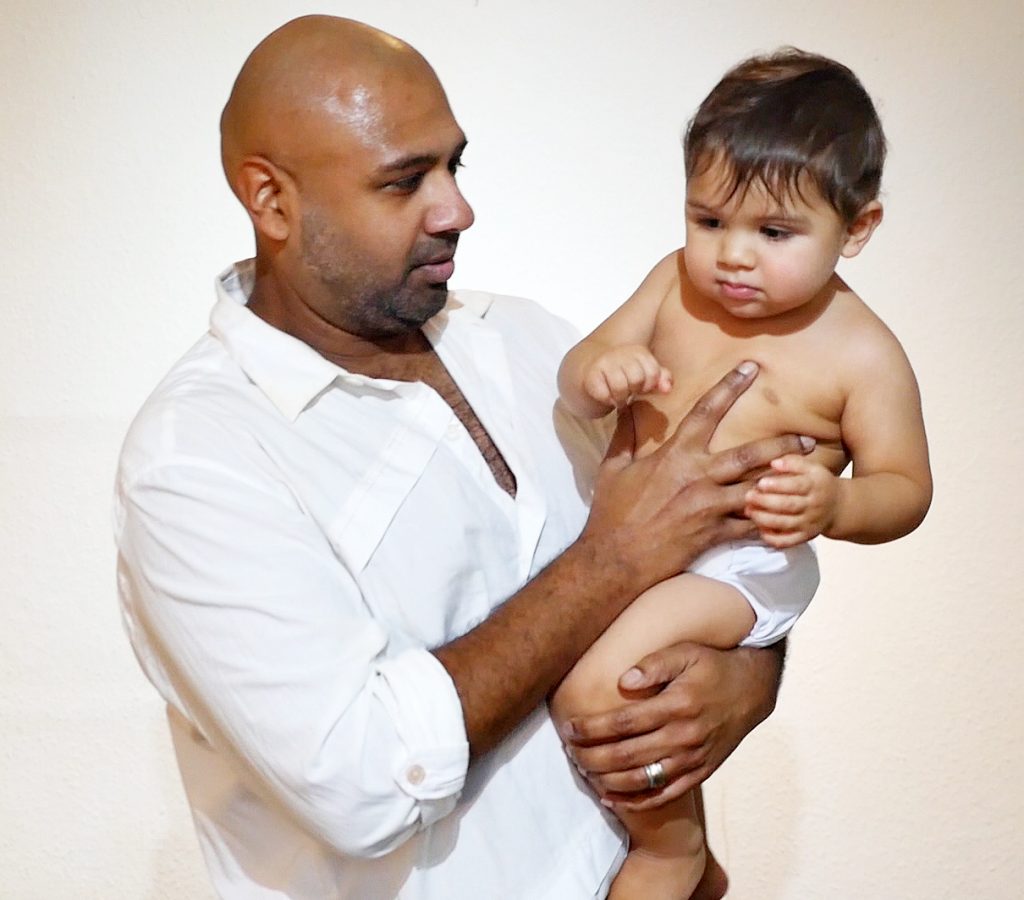 Being a father in the 21st century is complicated. Being the father of a young son of mixed South Indian, Turkish & Austrian heritage, even more so. Bringing together physical theatre rooted in the Indian performing artform Bharatanatyam and multilingual spoken text, Fatherhood explores the cultural & gender expectations on fathers and what it means to be responsible for a child navigating an increasingly complex world. Drawing from personal experience with contributions from community participants from differing cultural backgrounds, the piece also explores how the migrant experience has influenced fathers and fathering across different generations.
This is a new, solo piece in development and we are planning on going into full production in 2022 – moire details avaialable soon. In the meantime, a short preview of work in progress features as part of China Plate Theatre's Bite Size festival on 30th April: https://www.warwickartscentre.co.uk/whats-on/bite-size-2022-2457/
Community participant call out
We're looking for people from differing migrant backgrounds & generations to share their lived experience of fatherhood. If you'd like to contribute or to find our more, please get in touch.
Creative team:
Written and performed by Shane Shambhu
Dramaturgy by Amit Sharma
Altered Skin is led by director & award-winning choreographer, Shane Shambhu. Initially trained in the classical Indian dance form bharatanatyam, he expanded his practice into physical & text based theatre, integrating movement & spoken word in an exciting and accessible new theatrical vocabulary. Altered Skin's unique brand of Indian dance inspired physical theatre laced with humour merges artforms and cultures from global perspectives, initiating new thinking around narratives of intercultural identity.
Image credit – Deniz Sözen