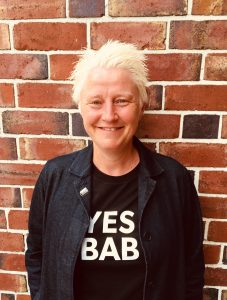 I'm an independent theatre producer based in Birmingham. Hailing originally from Ilkeston in Derbyshire, I studied Theatre Design at Birmingham Polytechnic, now Birmingham City University. I worked for several years as a freelance designer and workshop leader mainly in community and education settings, before gradually shifting into work as a producer and arts manager. In 2014, I set up my own company, Outer Circle Arts through which I manage my work with companies and artists here in the UK and in Spain. Have a look around the website for more information about current and past projects with companies and artists such as Sleepwalk Collective, Paul O'Donnell and Little Soldier.
I was recently elected to the board of the ITC and I'm looking forward to contributing to this important organisation and its work supporting the independent theatre sector. I'm also on the board of Black Country Touring, a fantastic company that produces and promotes theatre and dance, rooted in its local community.
When I'm not working, you're likely to find me in my garden with my chickens, tending my allotment or out and about on my bike or climbing the hills and mountains of Wales and Spain.
Some other companies and organisations I've worked with:
China Plate Theatre, General Manager – an independent producing company working with artists, venues, festivals and funders to develop, make and present engaging, adventurous and accessible new work.
The Play House theatre in education, General Manager – one of the best known and longest running TiE companies in the UK. Based at Birmingham Rep, the company's unique approach has meaningful participation at the heart of everything it does.
Worcestershire Arts Partnership – Development Manager for cross sector partnership seeking to expand and extend the arts offer for artists, participants and audiences.
Creative Black Country – one of a team of arts co-ordinators working with community groups across the Black Country as part of Arts Council England's Creative People and Places initiative.
Theatre Writing Partnership – consultancy and business planning
Women & Theatre – Fundraiser, Project Manager and General Manager maternity leave cover
Sandwell Arts Festival – Producer for family focused summer festival in 2012
Sampad South Asian Arts – Programme Manager
Sound It Out Community Music – Project Co-ordinator
Moving Hands Theatre Company – Company Manager