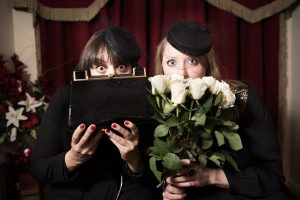 Brought together by a shared fear of death, Birmingham based artists Lucy Nicholls and Antonia Beck are developing a new performance based research project called The Death Show.
Created in response to an explorative, provocative and unashamedly honest dialogue about death, The Death Show looks to better understand society's relationship with death and dying, and why we struggle to accept our own mortality. Despite the stereotypes, they don't believe that death should be seen as morbid, macabre, ghoulish, weird, disturbing, melancholic and most importantly, unmentionable.
A preview performance of the full show will be presented at mac, Birmingham on 14th May as part of BrumYODO's A Matter of Life and Death Festival, part of Dying Matters Awareness Week. More details and booking here.
The Death Show recently won the Artist Development Prize at Coventry's Shoot Festival of performance.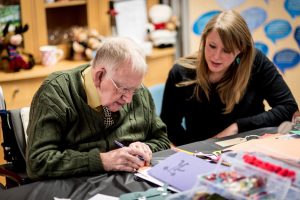 Photography by Graeme Braidwood
Supported by: